Procol can address every aspect of your office environment project, from developing the design, layout and specification through to professionally project managing the programme of delivery. And we don't disappear once the paint is dry or the last desk is in place – we provide proactive insight and practical support throughout the life cycle of your work space.
Professional understanding of your needs and challenges
Our first step in helping you create a more professional office environment is to gain a clear understanding of your needs. This includes identifying any challenges and opportunities you may not be aware of.
We'll then provide objective advice, innovative ideas and a pragmatic project management plan. And we'll ensure this fits your budget and timescale while achieving results that exceed your expectations.
Professional office-environment services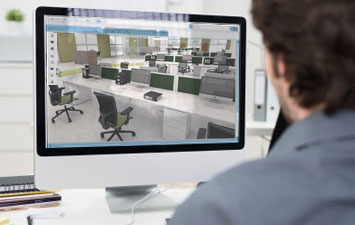 Office design
Our expert design team can cleverly plan your office space to enable people to work more efficiently and effectively.
They will then develop creative design solutions that transform your space into a professional working environment that inspires staff, clients and visitors in equal measure.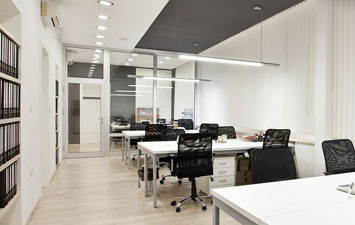 Office fit out
Whether you're expanding into additional office space or relocating from your current premises, fit out is when the promise of great space plan and design concept comes to life.
Our team has project managed numerous office fit out projects, so are practised at making the delivery process seamless and stress-free.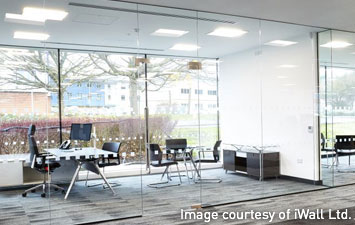 Office partitioning
Glass or solid office partitions provide a flexible, aesthetically pleasing and low-cost method of creating individual offices, breakout areas or meeting rooms.
All of the office partitioning systems we specify and install are attractive, modern and highly cost effective.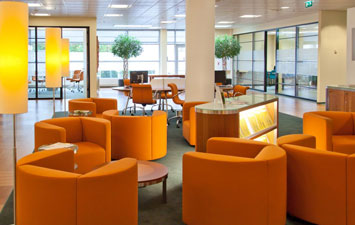 Office interiors
Procol's office interiors experts can provide inspired advice and innovative ideas that will achieve your aims and fit your budget.
We can specify and source all you need as part of the project, then project manage and install everything on your behalf.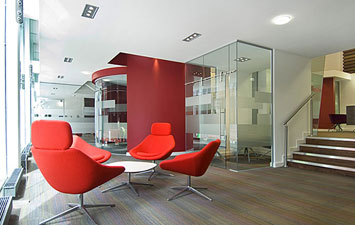 Office refurbishment
Refurbishing existing offices, receptions, canteens or meeting areas can revitalise and motivate the people working there – as was the case in our project for Apetito.
We can manage the entire process and ensure your office refurbishment project takes place as swiftly and smoothly as possible.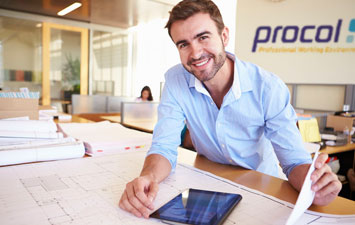 Space planning
Professional space planning by Procol can help your business do more to a better standard with the same space or less.
Our space planning experts can provide creative advice and innovative ideas to achieve your aims and fit your budget.
Professional office-environment products and solutions
With no allegiance to any single manufacturer, Procol are able to recommend the best office-environment products and solutions for your particular situation. These include: