Procol can address every aspect of an office environment project, from
developing the design, layout and specification

through to

professionally project managing

the programme of delivery. And we don't disappear once the paint is dry or the last desk is in place – we provide

proactive insight

and

practical support

throughout the life cycle of your work space.
Professional understanding of your needs and challenges
Our first step in helping you create a more professional office environment is to gain a clear understanding of your needs – and identify any challenges and opportunities you may not be aware of.
We'll then provide objective advice, innovative ideas and a pragmatic project management plan that will fit your budget and timescale while achieving results that exceed your expectations.
FREE no-obligation consultation
Whether you are starting to plan future work or have already written a brief, a FREE consultation will give you valuable insight into our thinking and approach.
Book a FREE consultation ››
Professional design, fit out and refurbishment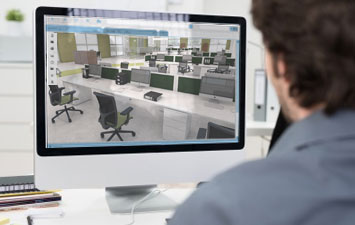 Office design
Our expert design team can cleverly plan your office space to enable people to work more efficiently and effectively within a new or existing environment.
They will then develop creative design solutions that transform those spaces into professional working environments that inspire staff, clients and visitors in equal measure.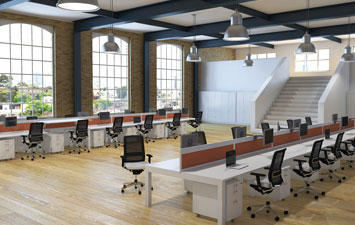 Office fit out
Whether you're expanding into additional office space or relocating from your current premises, the fit out of a new office environment is when the promise of great space plan and design concept comes to life.
Our proven team has project managed numerous office fit out projects, so we are practised at making the delivery process seamless and stress-free.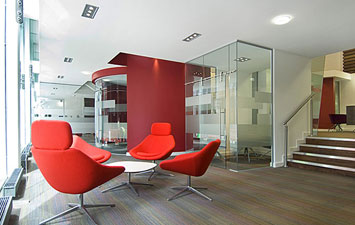 Office refurbishment
Refurbishing existing offices, receptions, canteens or meeting areas can revitalise and motivate the people working there – as was the case in our project for Apetito.
We can manage the entire process and ensure your office refurbishment project takes place as swiftly and smoothly as possible.
Professional office-environment products and solutions
With no allegiance to any single manufacturer, Procol are able to recommend the best office-environment products and solutions for your particular situation. These include:
To learn more about why clients entrust us with their office environment projects, read on. Alternatively, to arrange a
FREE

no-obligation consultation, or to discuss your requirements with us, simply get in touch.