An
office refurbishment

by Procol will breathe new life into an existing space. The many benefits of an office refurbishment include being able to

do more to a better standard

with the same space or less. It can also

enable useful employee interaction, improved communication

and the

sharing or development of ideas.

All of which are part and parcel of having a professional working environment.
Our professional approach to office refurbishment
Successful office refurbishment requires not only a good eye for detail, but a great ear for it too. Which is why listening to and understanding your needs is the critical first step in our approach.
Only then can our office refurbishment experts provide the creative advice and innovative ideas that will achieve your aims and fit your budget.
Of course, devising a great workplace design concept is only part of the story. Procol can also devise a pragmatic project management plan and take care of every aspect of your project's delivery.
And even when your new office refurbishment is complete, we'll still be on hand as a source of professional insight and practical support.
Explore ideas for your office refurbishment with a FREE no-obligation consultation
Whether you are starting to plan future work or have already written an office refurbishment brief, a FREE consultation will give you valuable insight into our thinking and approach.
Book a FREE consultation ››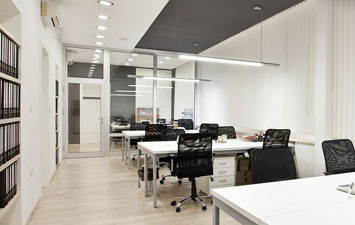 Professional products and solutions
We can specify, source and install everything within our office refurbishment concepts. We are not allied to any single manufacturer, so are able to recommend the best products and solutions for your particular situation.
As well as office furniture, soft furnishings, storage and filing, this can include everything from office partitions and flooring, to air conditioning and lighting.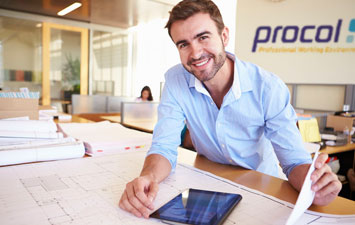 Discover why people choose us
Choosing the right office refurbishment company for your project is an important decision. Three distinct features of our business help Procol stand apart:
• Professional team of experts
• Proven approach
• Proactive relationships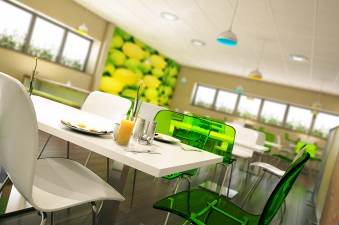 Office refurbishment case study
Our client Apetito asked us to update an existing space with a full refurbishment to provide a welcoming and adaptable restaurant area for rest breaks and informal meetings.
In our client's words: "Wow and wow, you have turned our boring canteen into a delightful place to meet and chat. The whole project was completed efficiently and on time… and your design team gave us more than we could have asked for."
To learn more about why clients entrust us with their office refurbishment projects, read on. Alternatively, to arrange a
FREE

no-obligation consultation, or to discuss your requirements with us, simply get in touch.